Space Heater Safety Tips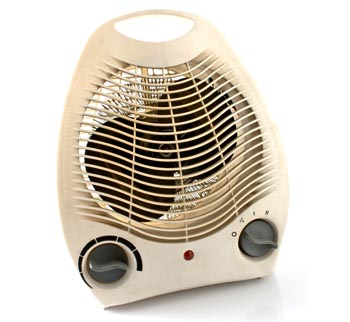 As the temperature drops, many families may use portable electric space heaters to help warm their homes. The Electrical Safety Foundation International warns that space heaters could cause fires and injuries if not used properly.
Follow these few simple precautions: Read the manufacturer's instruction manual before using any space heater.
Read the manufacturer's instruction manual before using any space heater.
Check to make sure the heater bears the mark of a certified testing organization.
Keep space heaters at least 3 ft. away from any combustible materials such as bedding, clothing, draperies, furniture and rugs.
Keep space heaters away from areas with water.
Check your manual to be sure the heater is intended to be used in locations such as bathrooms.
Don't use space heaters in rooms where children are unsupervised.
Children may stick their fingers or other objects through the protective guards, causing burns or shock.
Avoid using an extension cord with a space heater. If you must use one, make sure it is the right wire gauge size and type for the heater.
Portable heaters have hot parts that can cause sparking. Do not use them in areas where flammable liquids such as gasoline or kerosene are used or stored.
Space heaters are meant to supply supplemental heat. Don't use them to warm bedding, cook food, dry clothing or thaw pipes.
Plug portable space heaters directly into an outlet; do not use an extension cord.
Make certain the circuit into which you plug a space heater can adequately and safely handle the added demand.
Unplug and safely store portable space heaters when not in use.
RESIDENTIAL & COMMERCIAL Property Inspection • Access via Supra Key Experienced • Thorough • Friendly • Full Service