Resources
Good to Know
"At ASAP Inspection Group LLC, the safety and well-being of our clients & their families is our top priority! Please take a few moments to read the following information & share with friends & family. If the information you learned here can save even one life, we have done our job! Thank you for your time & stay safe!!" – Chad Osani, Owner AIGLLC

Tamper-Resistant Receptacles The U. S. Consumer Product Safety Commission (CPSC) data over a 10-year period found that more than 24,000 children under 10 years of age were treated in emergency rooms . . . Read More

Space Heater Safety Tips As the temperature drops, many families may use portable electric space heaters to help warm their homes. The Electrical Safety Foundation International warns that space heaters . . . Read More

Disposable Battery Safety Fire Departments all over have determined some house fires are caused by a what would seem unlikely and often overlooked item... Batteries. Read More

Smoke & Carbon Monoxide Alarms Remember to check your smoke alarms each month to ensure your family has the early warning to get out safely if a fire should occur in your home. Read More

Arc Fault Circuit Breakers – Personal Fire Protection Every year in the United States there are over 40,000 fires which are attributed to electrical wiring problems in the home. These fires result in over 350 deaths and more than 1400 injuries each year. Read More

Fire Hazard: Dryer Lint Accumulation The US Fire Administration reports that clothes dryers were the instrumental cause of an estimated 15,600 structure fires, fifteen deaths, 400 injuries and almost 100 million dollars of property damage each year. Read More

Dangerous Tree Have you ever had a favorite tree in your yard. One day you notice…it's beginning to lean to one side slightly and a small crack is appearing in the main fork. Read More
Valuable Links
ASAP Inspection Group, LLC

HUD the U.S. Department of Housing and Urban Development advises home buyers to make their home purchase offer contingent on a home inspection in their publication For Your Protection Get a Home Inspection, HUD-92564-CN.

Houston Association of Realtors HAR.com

Texas Real Estate Commission TREC.Texas.gov

ASAP is a registered member of Energy Star, a voluntary EPA program that helps businesses and individuals save money and protect our environment through superior energy efficiency. Printable Earth Day Poster EnergyStar.gov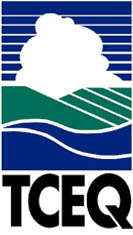 Texas Commission on Environmental Quality strives to protect our state's public health and natural resources consistent with sustainable economic development. Our goal is clean air, clean water, and the safe management of waste.

National Fire Protection Association NFPA.org

RecallChek Get a complete recall report for all home systems within 48 hours. RecallChek.com

Stairway Manufacturers' Association Stairways.org

Champions School of Real Estate ChampionsSchool.com
RESIDENTIAL & COMMERCIAL Property Inspection • Access via Supra Key Experienced • Thorough • Friendly • Full Service