Services

Free RecallChek Guarantee FREE service included with inspection.

Free 90-Day Warranty FREE service included with inspection.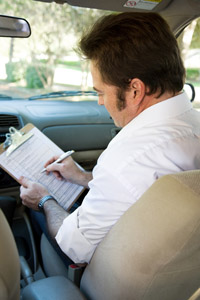 Optional 90-Day Buyer Protection Plan

ONLY $49!
When you finally find your Dream Home, you need a home inspection before you close. If for any reason you don't buy that particular house, we will inspect another home for you within 30 days of your original inspection for half-price*. If, after the 30 days you're still looking for your dream home, you can get another inspection for a $49 discount for up to 60 days!! *Home must be in our area of coverage.
Contact Now
Brought to you by
Buyers' 90-Day or Sellers' 120-Day Optional Home Warranty Plan

Call us for Details!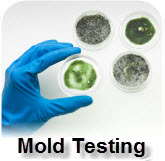 We offer the following services and more for Residential and Commercial properties:
Foundations
Grading & Drainage
Roof Covering
Roof Structure & Attic
Walls
Ceilings & Floors
Fireplaces & Chimneys
Doors (Interior & Exterior)
Windows
Fireplaces & Chimneys
Garages & Openers
Porches, Decks & Carports
Heating, Ventilation & Air Conditioning Systems
*Asterisked items are not included in a standard inspection and are optional at an additional charge. Inspection/testing of these may be performed through a licensed/certified affiliate. Call for details.
Electrical Systems
Plumbing Systems
Permanent Appliances
*Lawn Sprinkler Systems
*Lead-based Paint Inspection/Testing
*Pools & Spas
*Well & Septic Systems
*Mold Inspections
*Termite/Wood Destroying Insect Inspections
*Radon Testing
*Green Home Inspections
*Infrared Thermal Imaging
*Home Central Vacuum Systems
*Outdoor Cooking Equipment
*Outbuilding Inspections
*Chinese Drywall Inspections
*Invasive Stucco Inspections
*Asbestos Inspection/Testing
*Mold Inspection
Infrared Thermography ASAP Inspection Group uses an infrared imaging and measurement camera that sees and measures thermal energy emitted from an object. This method is sort of an MRI for your home. Thermal (infrared) is light that is not visible because its wavelength is too long to be detected by the human eye. This is useful for detecting hot/cold spots in walls/ceilings & potentially detecting heat signatures from warm-blooded critters in your attic!
DISCOUNTS ASAP Inspection Group LLC wholeheartedly supports our troops & is proud to offer a $25.00* discount to our brave US Military Veterans (Active & Retired w/ ID) with a contracted whole home inspection.
*No cash value. Not to exceed $25.00. Discount applies to minimum agreed upon inspection price. Please mention this discount during booking of inspection. Not valid with any other offer or discount.
RESIDENTIAL & COMMERCIAL Property Inspection • Access via Supra Key Experienced • Thorough • Friendly • Full Service